Joyce and Cherissa's Climbing for Sight Fundraiser 2021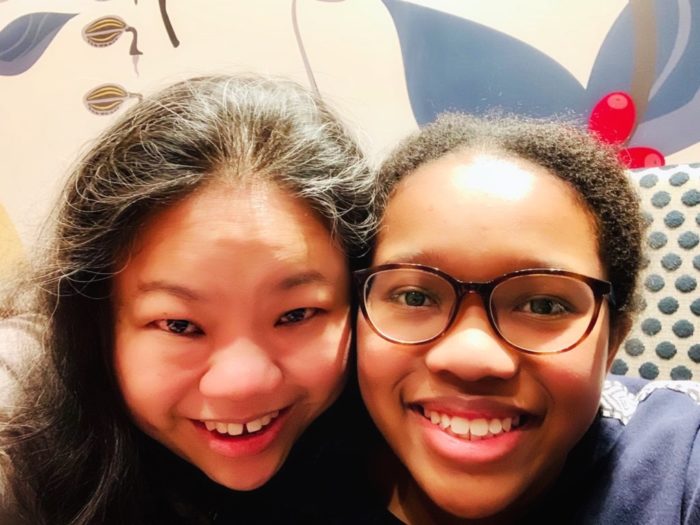 How do you climb a mountain? One step at a time!
To celebrate Joyce's birthday in March, we, Joyce and Cherissa are teaming up as a mother-and-daughter team to conquer Mount Everest virtually over the next 30 days! To do that, we will be climbing 8,558 m, that is going up a whopping 3,871 flights of stairs (58,065 steps)!
Why are we doing this? To raise much needed funds for the charity @newsightcongo and get fit at the same time! We also want this challenge to be a lifelong testimony to encourage and prove to ourselves that whatever we face in life, there's literally "ain't no mountain high enough" – if we will just persevere one step at a time!
What does New Sight do? New Sight helps people suffering from blindness and visual impairment in the Republic of Congo by restoring and protecting sight, through the provision of comprehensive and accessible eye care, and empower the community through education and training.
How are we going to stay motivated? That is where we need your help!
You can cheer us on in the following 3 ways:
GIVE: Make a donation here – ain't no donation too small!

For GBP donations and UK receipts, please go to below form. You can leave a comment to cheer them on as well!
For HKD donations and Hong Kong receipts, please go to this page.
For USD donations and US receipts, please visit New Sight's US donation page, and drop us an email that you've supported this fundraiser!
For donations from other countries, please visit New Sight's Donation from elsewhere page, and drop us an email that you've supported this fundraiser!

CHEER US ON: Give us a shout out by sharing about our virtual climb on social media and help @newsightcongo raise awareness! #ClimbingforSight #OneStepAtaTime
JOIN US: Set off on your own #ClimbingforSight challenge! Change both the lives of patients in Congo and your own by improving your fitness level at the same time! You can pick your own mountain, decide your own timing and choose to do it as an individual or team challenge! For more information please visit www.newsightcongo.com/climbing2021/. Just email us at fundraise@newsightcongo.com and we will set your own fundraising page up!
Together, we've raised more than GBP£1,557.00 so far for this campaign in the UK!
To be honest, we feel really nervous! But we are just going to take it one step at a time! We will keep you posted! Thank you!
Love,
Joyce and Cherissa Samoutou (#ClimbersforSight)
___________
'Today is your day, your mountain is waiting. So get on your way.' – Dr Seuss
---
<< Back to News